In addition to my research here at Clemson I have been fortunate enough to be able to help undergraduate students learn through both my position as a teaching assistant for the lab component of three different courses as well as mentoring students on their own independent projects outside of the classroom.
Class room experince
Lab Courses:

Vertebrate Biology

Human Physiology

Mammalogy

Comparative Vertebrate Morphology

Guest Lectures:

Vertebrate Biology - Diversity of Fishes: Bony Fishes; Dinosaurs and Marine Reptiles; Archosaursia

Comparative Physiology - Comparing the Physiology of Foraging Strategies

Content Development:
Mentoring Experience
Thanks to the Creative Inquiry program here at Clemson and the 2016 NSF fundend REU, I am able to help mentor students as they develop their own research projects.
Students mentored:
Nikole Schneider & AJ McKamy - In stream predator attack performance using 3D videography (2017- current)
Grace Forker & Konnor McDowell - Relationships between escape performance and vertebral morphology in amphidromous goby fishes (2017-current)
Alex Rubin -
Field observation of intraspecific and predatory attack behaviors of the Hawaiian sleeper fish,
Eleotris sandwicensis
.
(2014-2017)
Rachel Keeffe- Comparative climbing kinematics in climbing goby fishes of
Réunion Island and the Hawaiian Islands. (2016)
Thomas Offerle - Climbing kinematics in climbing goby fish (
Sicyopterus lagocephalus
) from
Réunion Island. (2015-2016)
To find out more about these projects as they progress as well as those of other CI students in the Blob lab please check out their BlobLabsCIence Blog!
Powered by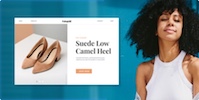 Create your own unique website with customizable templates.